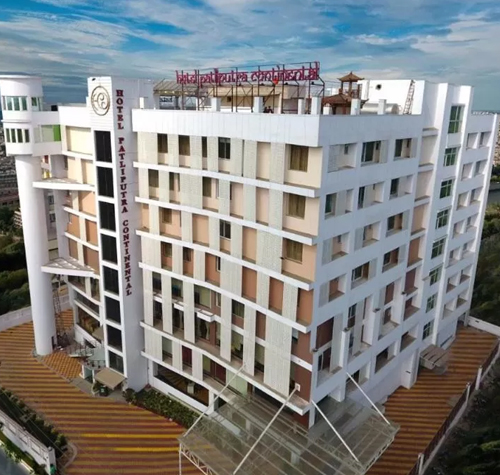 Hotel Patliputra Continental
Bypass Crossing PC, Golamber, Anisabad, Patna, Bihar 800002
With perfect combination of contemporary design and architecture, offering both business and leisure travelers outstanding services and comfort, in 89 rooms, 1 Devyang Room for differently abled Guests and 4 suites including a Presidential Suite.
Each room is elegantly furnished, with a king-size or twin beds, sheer curtains and blackout blinds, plush carpets and polished wood floors. Natural light with shimmering city and unrestricted views of the Airport, all rooms are custom fit with rich furnishings, and excellent in-room amenities. Hotel Patliputra Continental stands in one of the best locations in Patna.
Facilities
Room Service (24 Hours Available).
Special Occasion Arrangement.
Dry Cleaning.
Waiting Area.
Wheelchair Accessible Ramp.
Wheelchair Accessible Elevator.
Room/Rooms Reserved For Special Need Guests.
Separate Smoking Area.
Hot Water Available 24x7.
Wheelchair.
Luggage Storage.
Currency Exchange.
Laundry Facilities.
Ironing Service.